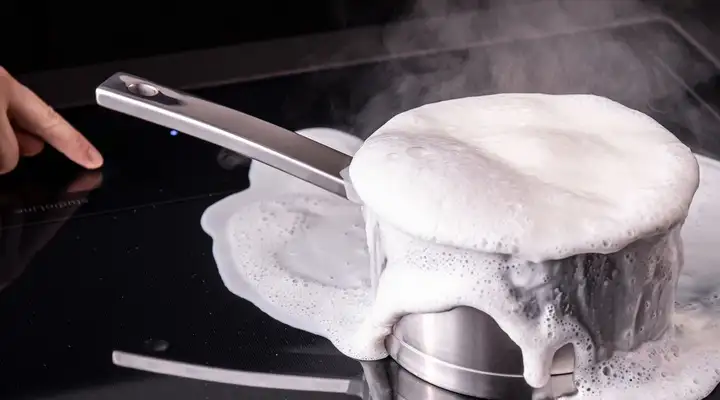 From the inventor of your CERAN® cooktop: Tips and tricks for cleaning and care.
Good to know: Every ceramic cooker top with a CERAN® logo also contains SCHOTT CERAN®. For you, this means: You can cook however you like because your glass-ceramic cooking surface is extremely robust and easy to maintain. Simply follow a couple of instructions and your cooktop will retain its unmistakable aesthetics for years to come.
Made in Germany.
Our CERAN® Cleaner is manufactured to the highest quality standards
2-in-1
Gently cleans glass-ceramic and stainless steel.
Bitrex®
The most bitter taste in the world prevents accidental ingestion.
Microplastic-free
Gently cleans the cooktop without harming the environment.
90% recyclable
In a nearly fully recyclable bottle for an eco-conscious household.
No MIT/BIT
Free from the allergenic preservatives methylisothiazolinone and benzisothiazolinone.
Produced with solar energy
Manufactured in a solar production plant conserving resources.
Mild grapefruit scent
Releases a pleasant fresh scent instead of a chemical cleaning odor.
Cleaning your glass-ceramic cooktop is so easy.
SCHOTT CERAN® glass-ceramic not only looks elegant, it is also easy to clean. The general rule: Dirt should be removed immediately. Watch the video to see how easy it is to clean the surface by hand. Download our brochure that summarizes everything you need to know.
Download cleaning brochure
SCHOTT CERAN® glass-ceramic is easy to clean – even if something goes wrong.
Good to have on hand: the cleaning scraper.
With the glass-ceramic cleaning scraper, you can easily and safely remove coarse dirt – the first step in cleaning your CERAN® cooktop. A metal scraper is the ideal solution. It is non-flammable and cannot melt. An easy securing and unlocking protects you from injuries. The blade should be straight and stable while not slippery. And of course it has to be clean, rust-free, and undamaged. A test seal, such as the TÜV-GS seal for example, indicates quality products. The same applies to application and safety instructions, which should ideally be included.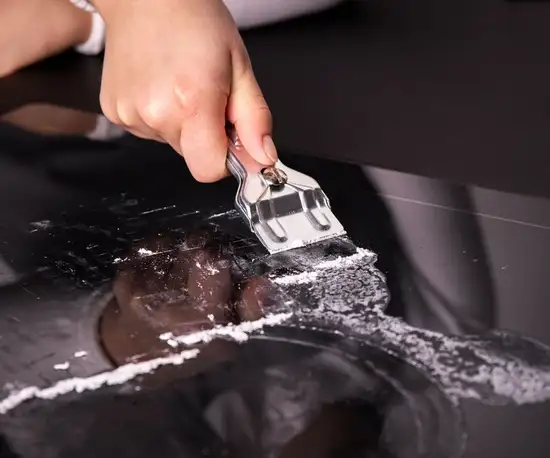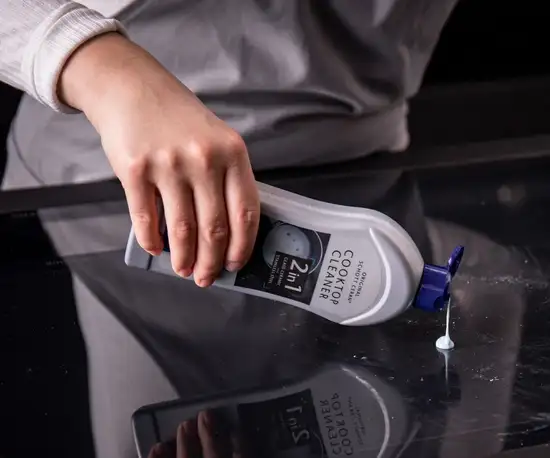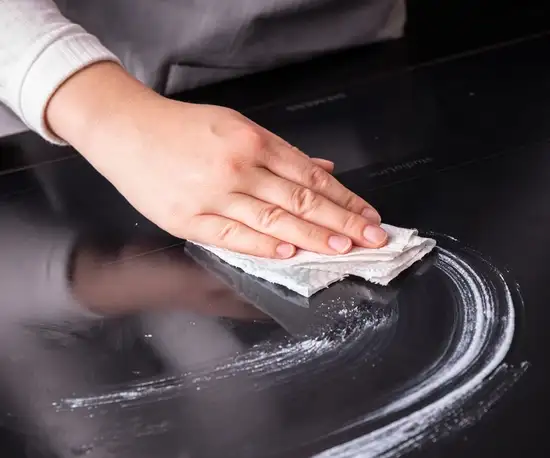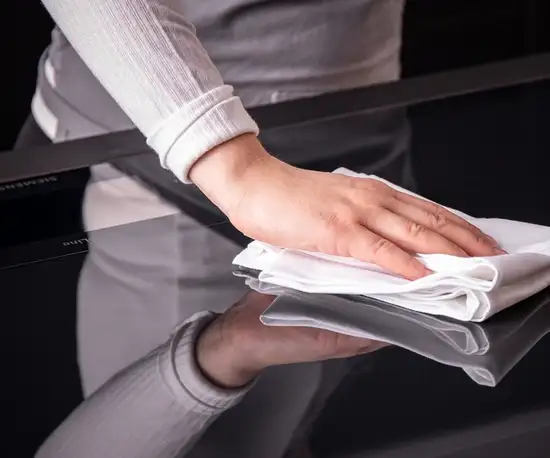 This is what you should do.
We have manufactured your glass-ceramic cooktop with the utmost care. If you take care of it, too, you'll always enjoy it and its flawless surface every day. Please keep the following in mind:
It is best to clean your SCHOTT CERAN® cooktop after every cooking session.
Carefully remove coarse dirt with a metal cleaning scraper.
Now rub on a few drops of cleaning agent with a paper towel. The SCHOTT CERAN® Cleaner is ideally suited.
Then wipe the glass-ceramic cooktop panel with a clean cloth and rub it dry. You're done!
Materials such as aluminum foil, plastic, or sugar should be removed from the hot cooking surface immediately using the cleaning scraper.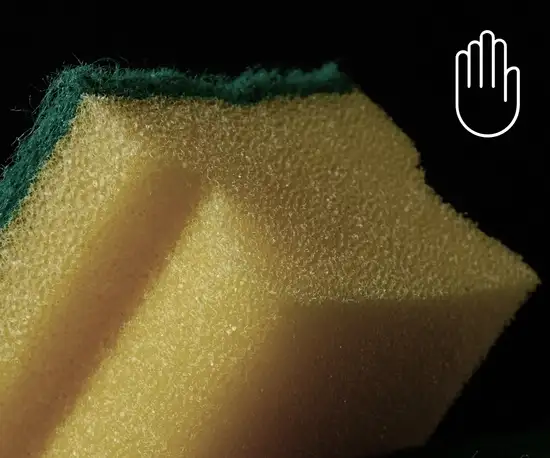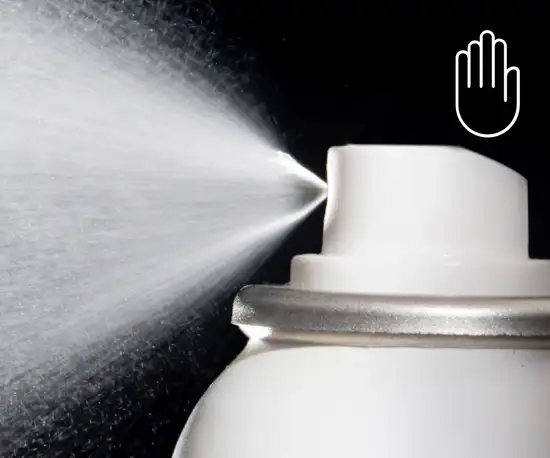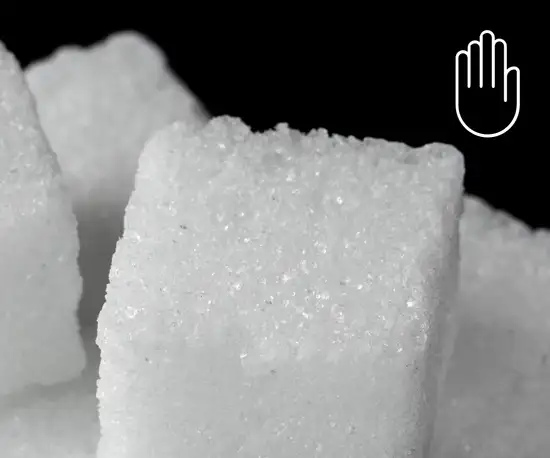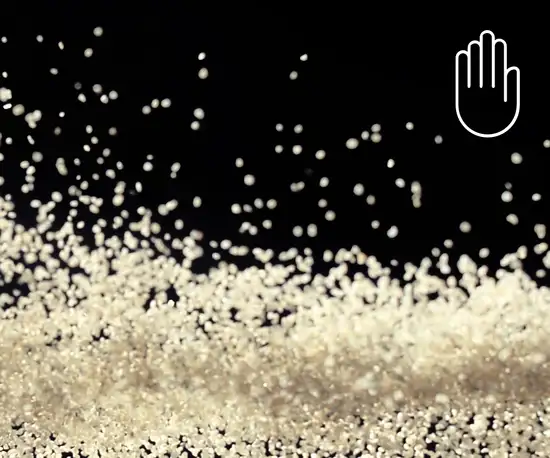 You should not do this.
Although your SCHOTT CERAN® cooktop is very durable, you should definitely avoid the following errors. Otherwise, you might cause scratches and marks and permanently damage your glass-ceramic:
Do not use scouring pads or abrasives.
Avoid chemically aggressive cleaning agents such as oven sprays or stain removers.
Many detergents are unsuitable and damage your glass-ceramic, which is why SCHOTT CERAN®-certified cleaners are best to use.
If aluminum foil, sugar, or plastic come into contact with the hot cooking surface: Do not allow them to cool down, but immediately remove them with a metal scraper.
Do not use the glass-ceramic surface as a work surface. Fine sand grains, for example, can cause scratches. If food residue comes into contact with the cooktop, you should clean it thoroughly.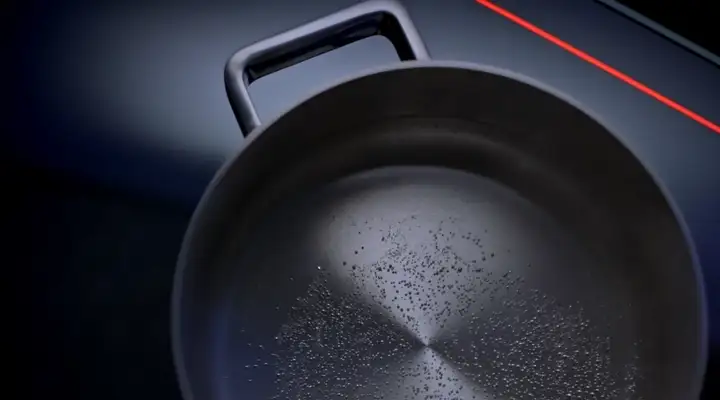 Ideal cookware for CERAN® cooktops
There are pots. And then there are suitable pots. Discover the difference.
SCHOTT CERAN® glass-ceramic cooking surfaces do not like all pots. To achieve the best possible cooking results, you should use stainless-steel or steel enamel cookware. A pot made of this material has a slightly concave base when cold and fits perfectly onto the cooking zone for its size – whether round or square. At the same time, flexible induction cooking zones automatically recognize the size and position of the cookware and heat it precisely at that point.
We do not recommend using pots with bottoms of pure copper or aluminum. They can leave marks on the surface that are difficult or impossible to remove.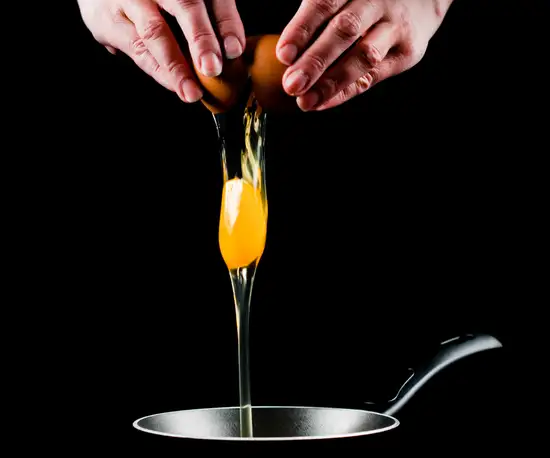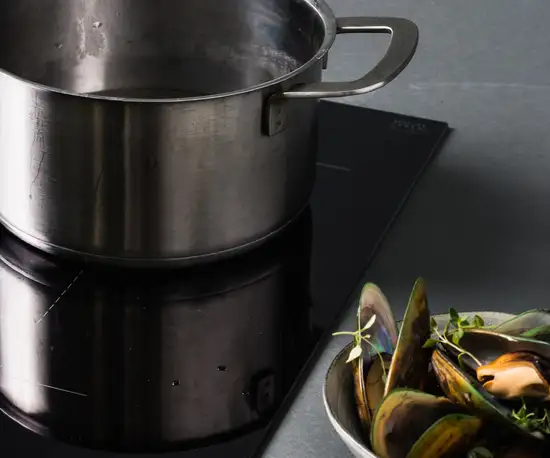 These make for the best pots.
The ideal base is made of stainless steel or steel enamel.
The optimal base thickness for steel enamel is 2–3 mm; for stainless-steel pots with sandwich bottoms, 4–6 mm is the recommended thickness.
The base of the pot should be slightly concave, i.e. curved inwards. As soon as the base becomes hot, it expands and then lies flat on the cooking surface. However, it should not be too curved, as otherwise there will be too much space between the cooking surface and the base of the pot.
A special case is the induction cooking surface: Here, the base of the cookware must be ferromagnetic so that the magnetic alternating field can be created.
The pot should correspond to the size and shape of the cooking zone. This ensures that the food is sufficiently heated and valuable heating energy is not wasted.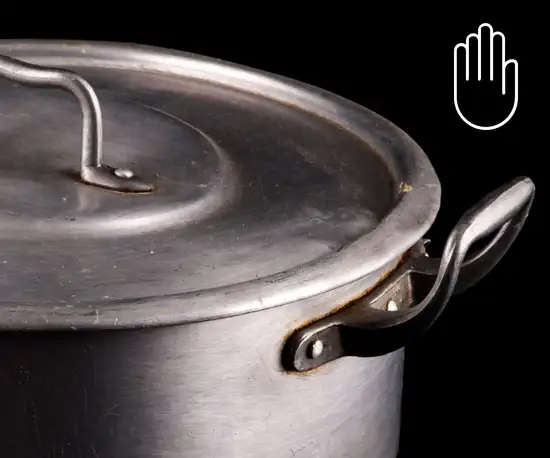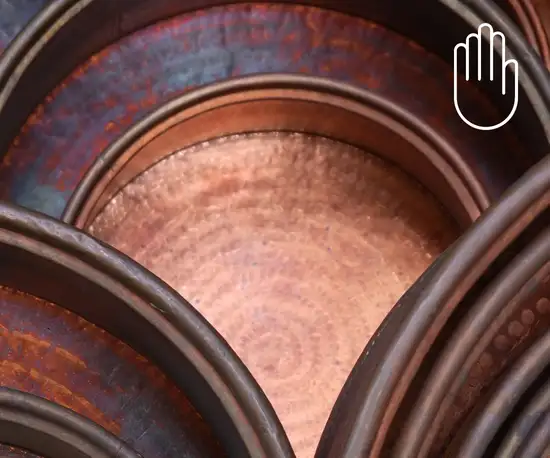 These do not make for good pots.
An aluminum or copper bottom can leave permanent marks on the glass-ceramic, so you should avoid this as much as possible.
If the base of the pot is convex, i.e. curved outwards, it is not lying flat. Valuable heating energy escapes from the sides, which means the food is not heated evenly.
If the diameter of the pot base exceeds that of the cooking zone, the food is not heated enough and the cooking time will be longer.
The diameter of the pot should not be smaller than the cross-section of the cooking zone. Otherwise, the heating energy will be wasted.